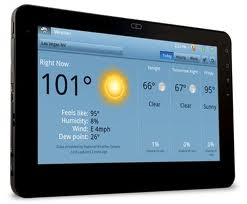 We have two types of people in this world, the casual PC user, and the professional PC user. The casual users tend to use their PC's to surf the web, check emails and social networks, and coo at adorable kitty pictures that friends and family send. The professional PC users tend to use their computers for work, editing photographs, making movies and music, drawing illustrations, as well as the things casual PC users do. What's great though is that all of the options above can now be done on a smartphone or tablet.
The past five or so years have been a groundbreaking era for Smartphones and Tablets. They pretty much do everything your standard laptop or PC can do and then some. Gone are the days where you just make phone calls and send short messages between handsets, now you can do just about anything.
There's a huge range of different devices that all offer something different, but what most of them have in common is that they're portable, lightweight, they consume less power, and they're pretty much a doddle to use no matter what age you are.
This article by Gizmodo highlights the fact that the iPad, for example, is perfect for the older generation. It's got a fairly large screen that's easy to read, the installation of applications is a breeze, and they're incredibly easy for the older generation to keep in touch with family and friends just at the tap of a finger. There's no need to sit at a desk trying to work out how to check emails, nor is there any need to "search for drivers" for that printer that hasn't been used for months. Smartphones and Tablets have made the world a whole lot simpler.
The professional PC users are also finding the use of Smartphones and Tablets easier to use as well. With the vast amount of apps available at the tap of a finger, almost everything the professional user would do on a PC can now be done on a tablet or smartphone. They can type up documents, create spreadsheets and presentations for meetings, draw simple illustrations and make music. I'm actually writing this article on my smartphone using the Google Drive application while I relax in front of the TV.
Okay, we're not quite at the stage where computers are completely obsolete, but even big computer companies like Microsoft have realized that smaller touch screen "tablet" devices are the way forward. We've got a long way to go until mobile devices take over computers completely, but year by year they're getting more and more advanced and offering a lot more to the consumers that personal computers may soon be replaced entirely by mobile technology.
What are your thoughts?
By Aaron Richardson. He's a 24 year old techno nerd, musician, an aspiring tech/gaming writer, the editor of n3rdabl3.co.uk and a contributor to Mobile Ad Comparison.