Today's mobile technologies afford businesses an unprecedented opportunity to increase workplace productivity.  Tablets allow professionals to take the office with them wherever they go.  This means being able to finalize sales, draft invoices, conduct conference calls, and give high-grade presentations from coffee shops, clients' homes, supplier warehouses, and anywhere else business takes place.  It means salesmen and creative teams can bring their ideas and products to customers with an ease that was never before possible.  Amongst the long list of advantages, it even means companies can conduct mini-training seminars without needing to gather their busy employees all in one place.  For those who learn to take advantage of this powerful resource, tablets can be a major boon for modern businesses.  So to put your company on the path to greater efficiency and versatility, these are the 5 best tablets for business.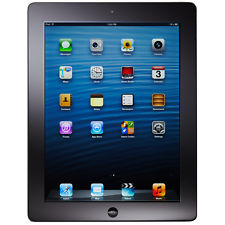 iPad 4 (Best All Around)
Perhaps the iPad's biggest advantage is its unparalleled user-friendly interface.  Whether employees are tech savvy or not, they can pick up this device and begin working with it right away.  With a powerful retina display and a host of apps to make information visualization easy, the iPad puts on stunning presentations.  Users can remotely access their office and home computers via cloud or wifi, browse the web with lightning fast speed, have the confidence that their information is securely encrypted, and take advantage of the vast diversity of powerful apps available through iOS.
Price: Starting at $499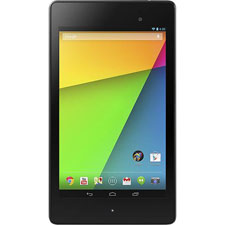 Google Nexus 7 (Best Compact)
Widely recognized as the best Android tablet out there, the Google Nexus 7 is slim, affordable, and has a battery that lasts all day.  Running on Android's 4.1 Jelly Bean OS, the Nexus gives users access to a wide variety of useful business apps.  It features an impressive high-resolution screen, a powerful speaker, and a great 7" design that feels good in the hand.  The Nexus also features reliable voice-recognition software, and is an industry leader in hands-free operating, meaning you save time by typing less and talking more while using the tablet.
Price: Starting at $299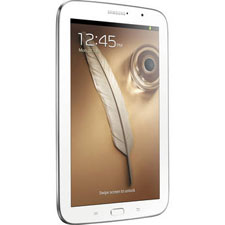 Samsung Galaxy Note 8 (Most Versatile)
An inch larger than the Google Nexus, the Galaxy Note is both compact and extremely versatile.  With a stylus for drawing and drafting creative projects, an elegant user interface, and impressive battery life; it packs a ton of useful features into a small frame.  The Note especially excels in web browsing, media sharing, and online functionality.  The S-pen allows users to take notes on the fly, and affords a greater level of tactile precision than is available on most other tablets.
Price: Starting at $399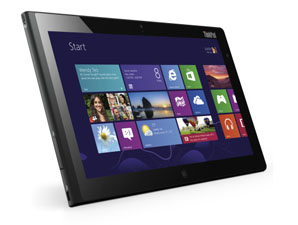 Lenovo Thinkpad Tablet 2 (Best Tactile Interface)
Perfect for creative professionals, the Thinkpad Tablet features an expansive screen, handwriting recognition software, a sturdy design, and a great keyboard.  So whether taking notes or making architectural sketches, the Thinkpad is a powerful business resource.  It runs on Windows 8, has a long battery life, and boasts an efficient user interface.
Price:  Starting at $649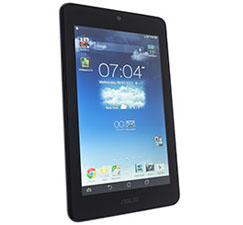 Asus Memo Pad HD 7 (Best Budget)
With an unprecedented price tag, one of the longest battery lives on the market, and all the advantages of the Android interface, the Asus Memo Pad is a great choice for small businesses eager to make their workers more mobile.  Its microSD slot allows for easy memory expansion, while high quality front and rear cameras make it great for video conferencing and mobile demonstrations.  The Asus is fast, reliable, affordable, and surprisingly powerful.
Price: Starting at $150
Modern business moves fast.  So to stay competitive, companies need resources that connect them with clients, customers, and colleagues.  Communication and networking are the cornerstones of successful business, and tablets are fast becoming essential tools for professionals eager to improve their ability to do both. When a business isn't tied to fixed location, its opportunities for expansion multiply.   To that end, tablets help businesses grow in new directions.
About the author:
Kirsten runs Kirsten Hendrich Jewellery. The nature of her business means she must attend stockist meetings, meet with customers to discuss commissions, and exhibit at shows.
This being the case, she relies upon having her documents to hand. She depends upon her Nexus 7 to present her portfolio to potential clients, to have price lists at hand and she also accepts payments through her card reader device.