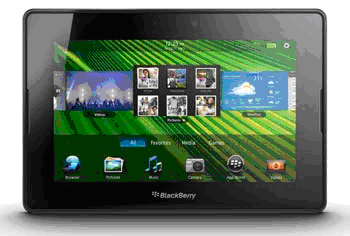 The BlackBerry Playbook outsmarts other tablets when it comes to security. According to a recent report prepared by Context Information Security, while tablets are ideal for activities like creating and sharing content such as documents and presentations, they can be quite a challenge for organizations in terms of security. However, the BlackBerry Playbook definitely offers better security features compared to the likes of the iPad and Samsung Galaxy Tab.
Basic Protection
Not only did BlackBerry establish itself earlier as a strong contender in terms of being resistant to cell phone monitoring software compared to smartphones of other lineage that were relatively more susceptible to mobile spy software, it offers the same advantage to itstablet users. The fact that it is covered by RIM's core security software, as long as it is near (or rather tethered to) the user's BB smartphone, makes it suitable choice for enterprise usage compared to other tablets since BlackBerry is famous for being a highly secure platform.
As it turns out, the iPad's security system can be easily trespassed unless it was protected by a very strong passcode. Also, as impossible as it seemed to break into the iPad in its early days, hackers proved otherwise as time progressed and brought in jailbreaks for even these well protected tablets.
Samsung's Galaxy Tab falls even far behind in the security race owing to its lack of a locked bootloader which would have allowed the data and applications on the  to load securely upon being powered up.
Data Encryption
While the BlackBerry Playbook works similarly to the iPad in terms of backing up data (i.e. by creating backup files in clear rather than encrypted text), its capability to make a distinction between work and personal data gives it an edge over the above mentioned two tablets. They are not specifically designed to target enterprise users in particular and offer no such feature to support both an individual's work as well as personal activities while making a clear distinction between the two.
Besides being susceptible to new jailbreaks that eventually manage to find their way to even the latest versions of iOS, the iPad also suffers from weak disk encryption as iTunes is designed to store backup files in clear instead of encrypted text. This goes against the iPad when it comes to corporate use as this behavior of iTunes is certainly unacceptable considering the sensitive nature of corporate data.
Samsung's Galaxy Tab's missing locked bootloader further weakens its case in the security court, leading to weaker disk encryption since no checks and balances guard the tablet's code. Even if data encryption is enabled, some nasty apps may still be able to store sensitive data on thetablet's unencrypted SD card, according to context. These setbacks make Samsung's Galaxy Tab a failing candidate for corporate use.
Making The Choice
Despite the obvious superiority that the BlackBerry Playbook holds over other tablets in terms of security, the iPad and Samsung's Galaxy Tab still remain the most common preference for the workplace. However, Android's openness and Apple's consumer-oriented approach has their tablets lagging far behind in the enterprise security race, whereas BlackBerry takes the lead.
Author Bio: James Clark is a leading name in the Tech industry. His comprehensive work in this field has given a boost to his recognition amongst readers as a specialist. His work is particularly appreciated by readers for its up-to-date information regarding Blackberry Spyware.