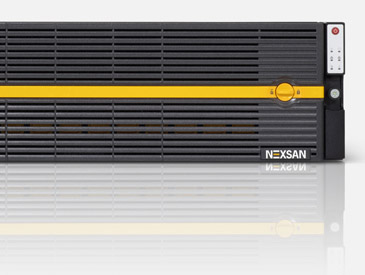 With advances in technology and software, SSD drives are making inroads at all levels of enterprise data storage and backup. SAN storage using SSD arrays continue to become more reliable and affordable, making the flash solution that offers the best availability and performance accessible to more companies. But cost, lifespan, and data reliability problems are strong disincentives for many who need the best for their mission-critical SAN storage systems. SSD implementation data suggests that the technology is only gaining ground slowly, revealing a number of details about what customers want.
The first thing to realize about current implementation is that when companies need the specific benefits of SSD arrays in their SAN storage, nothing else will do. That means a poll that includes lots of enterprises that need blazing fast transfer rates, availability at any level, and lower heat and energy signatures will skew towards SSD use. The other thing is that many companies have some hybridized form of usage, while still relying primarily on traditional HDD arrays.
A July 2011 survery by Storage Magazine found that nearly 50 of IT storage professionals polled use some SSD. However, only 27 percent of them had put them in their servers, while 44 used them in arrays. Combined, that means a maximum of 35 percent of users polled had used any SDD drives for storage beyond the individual computer level. Yet at the outset of 2012, TechTarget.com said flash is poised to "flood" the market as prices come down, new eMLC software improves SSD lifespan, and flash solution is becoming available from most vendors.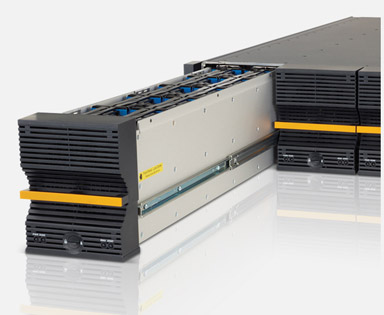 These two opposing facts highlight the reality that the SSD HDD debate among enterprises and storage professionals continues along the same axis that it has been for the past few years. Conservative companies prefer to fill their SAN storage with HDD because they basically know the exact risks involved and don't have to wait to find when "10,000 to 100,000 writes" will come to pass and drives will start to fail. On the other hand, the virtually complete elimination of internal latency that is possible with SDD arrays directly addresses common problems such as endless buffering of streamed videos, the kinds of problems that directly impact a business's ability to reach its data performance goals.
It's easy to see why SAN storage options using just SLC SSD, just eMLC SSD, or a hybrid of SSD and HDD have become important components in vendors' offerings. But it isn't clear if flash memory will take over for traditional HDDs or just become another specific tool that certain companies leverage but which others wisely avoid.
Sandra Tolls writes about matters concerning data storage and data recovery.  To find out more about San Storage options, you can go to www.nexsan.com
Speed Test: SSD versus 7200 RPM HDD:
httpv://youtu.be/Dt6VbOY3xE0