The Nokia Lumia 925 Windows OS smartphone is a delicate but significant update of Lumia 920, which was among the top offerings of Nokia smartphones a few days ago. Lumia 920 being the flagship showed the company the reason of its strong standing, the direction towards the future goals. Lumia 925 is a facelift with thinner and lighter aluminium frame.  It has taken away weight carried by the bulk of polycarbonate from all its upcoming devices.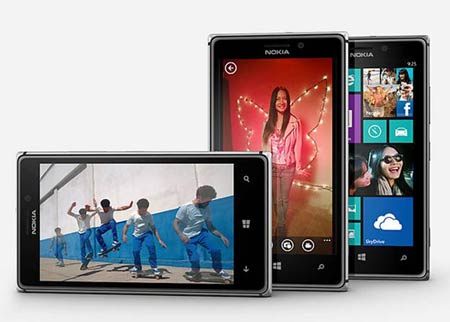 The resolution and size of the screen is similar but this time it is introduced with an AMOLED panel which with black WP8 interface works great. AMOLED screen is also the reason behind its weight loss. Other minor changes were made in the shape of addition of FM radio and some enhancements in software. However, this improvement is also expected to be seeded through a software update in Lumia 920.
The major disadvantages of this device include the absence of MicroSD card which troubles many users when they wish to save heavy weight data. Besides that, there is no system-wide file manager as well as another option to save user's important files. The shortcut to lock screen is said to be the most important feature for everyone, which sadly is missing in Nokia Lumia 925. When it comes to video recording, it only offers mono sound which is not an attractive feature.
The Lumia 925 is all about the great feel and outstanding looks. The improved body has definitely enhanced the experienced but along with some extra features, it seems like a treat for all. Though these improvements seem minor, but the addition of lighter and most importantly thinner frame eliminates two of the disadvantages that we've listed above.
As far as retail package is concerned, the deal of getting a Nokia Lumia 925 is pretty much standard. You'll find A/C adapter, USB cable and a headset in the box which are of highest Nokia's standard. Other than that, you may find few leaflets and the tool for SIM eject which can be carried on a key chain. As you take a spin in 360 degrees, you will find out that the Nokia Lumia 925 is much thinner than the Nokia Lumia 920. Its width comprises of 129 x 70.6 x 8.5 mm, which means it is 2mm slimmer and much more comfortable to grab and carry around. This 2mm is the factor which has created a big difference in the whole of Smartphone. We feel urged to say that in terms of weight and feel, it's exactly what was expected from Nokia Lumia 920. If this feature was also incorporated in it, there was no need of Lumia 925, considering the market captured by the Lumia 920.
Nokia Lumia 925 in terms of looks is much closer to Lumia 720 than the 920. With rounded sides its shape is rectangular and to hide some of its width, the back of it is tapered. The sides of the phone are made of aluminium, while along with rubber sort of finish, the back is made of polycarbonate. Having considered so many aspects related to design, the handling of the phone has become better. Nokia decided on AMOLED over LCD for its new device that has various benefits as compared to liquid crystals. With better contrast and deeper blacks, it also gives angles that look great and use less power in some situations.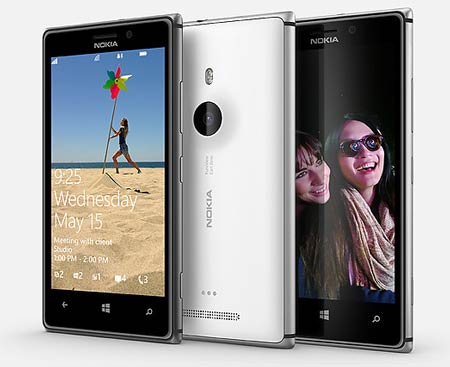 4.5″ AMOLED is the size of the Nokia Lumia 925 display, which comes along with the best OS support of WXGA resolution (768 x 1280 pixels) at the moment. With aluminium frame around the phone, Gorilla Glass 2 is placed over the screen with a little round edge to fit better. In this way, swiping from the screen sides is done more comfortably. There are a lot more exciting features of this amazing device, but to get to know them, you'll have to get your hands on one of those.
The chipset used in Nokia Lumia 925 has not changed, and while it's not a benchmark blast, it's enough to give you a smooth ride through the user interface. Obviously, heavy apps will take a little time to load but there shouldn't be any question about the delay and freezing of the system.
Author Bio:
This article is written by Mike, a Content Developer who loves writing on various technology and web based industries, with special expertise in Mobile Applications. He has been actively writing in Apps industry and has been followed by thousands of tech enthusiasts.