The Galaxy Note II is the successor of the first Galaxy Note smartphone which at 5.3 inches took a really big risk, because it was comically large for a smartphone. The fact is that Samsung really thought this product through. The company has managed to sell more than ten million units by August this year. Seeing that people loved it, Samsung decided it was time for an update and brought the Galaxy Note II into the mix.
Body and Display
The first thing you feel when you hold the phone is the certainty that it is indeed a Samsung. Personally, to me this feels like a Galaxy S3 on steroids, but that doesn't upset me at all. The phone itself is a little plasticky and you'll realize that when you need to pull off the rear panel to replace the battery or take out your SIM card. But in no way does this phone look cheap. Its appearance is contemporary and very sleek with reflective and shiny surfaces, which are visually pleasing.
What the phone will attract attention to mostly is its size of course. It measures 3.2 by 5.9 by 0.4 inches which is narrower and longer than the first generation; (3.3 by 5.8 by 0.4 inches). Its weight is middle of the road in terms of heaviness, at 6,3 ounces, you can definitely call it a bulky smartphone. In my own experience (I have small hands) I found that using the phone was a bit difficult with one hand. Most of the time I saw myself holding it much like I would hold a tablet.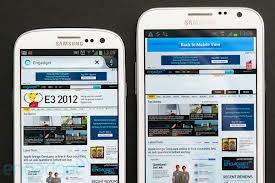 Under the Hood
The CPU of the GN 2 is a quad-core processor that's clocked at 1.6 GHz and paired by 2 GB of RAM. Given this configuration, you can gauge that the speed will be pretty impressive. There is no stuttering or lag of any kind regardless of what you are doing on it. Multitasking and web browsing feels amazingly smooth.
The battery life is also great and the smartphone comes with a thirty one hundred mAh battery which gets you going from breakfast until dinner if you are a power user. If you are a moderate user, then you can get a few days of battery life out of it easily.
Storage
The internal storage varies between 16, 32 and 64 GB and the great news is that you also get a microSD slot where you can add another 64 GB of memory. Getting to the camera, you will find it has 8 MP if using the rear camera and just 1.9 MP for the front one. The photos I've taken with the rear camera are excellent quality, boasting off crisp details and true-to-life colors.
The S Pen
This is the feature that really distinguishes this phone from the rest. It's around four to five inches in length and very light. On top of that, its pressure sensitivity is amazing and the pen is highly responsive and accurate. It has plenty of improvements compared to the previous generation which makes using it a real treat.
Screen and Software
The screen is 5.5 inches and it's a Super AMOLED type with a 720p HD resolution. This means everything you see on it looks crisp and vibrant. Watching your favorite videos on it will certainly be a new experience each and every second. Lastly, the software the Galaxy Note 2 uses is Android Jelly Bean 4.1 which takes advantage of all the power it has to offer. Overall, this is a phone that's worth considering for those who don't really care about the size of a smartphone and want to have a powerful virtual univers in their left pocket.
Jon Kersey writes about domain hosting tips as well as other tech related articles in the web and tech world.