After cornering Smartphone market of Android, Samsung is now looking forward to conquering the territory of smart cameras. Samsung Galaxy S4 zoom is created by the intersection of a smart digital camera and Android phone. With this phone in your pocket, Samsung's new creation is trying to provide its user best of both worlds. Unlike Galaxy Camera of last year, and Galaxy NX introduced this year, it comes along with complete cell phone using experience. It's been developed using features of an Android Smartphone, but comes with 10x zoom, Optical Image Stabilization, xenon flash, and a large 16-megapixel CMOS sensor. These features seem like those of smart camera, hence are not seen in any Smartphone as yet.
Talking about the disadvantages of this phone, the major disappointment of this amazing creation is its weight. It is not only heavier, but also thicker than most Smartphones. The second important issue highlights the matter of the screen, it is not HD and sunlight legibility could have been a much better option. The framing also gets complicated due to shared camera interface. The chipset incorporated in the device is an old one, and it does not have FM radio as part of its features.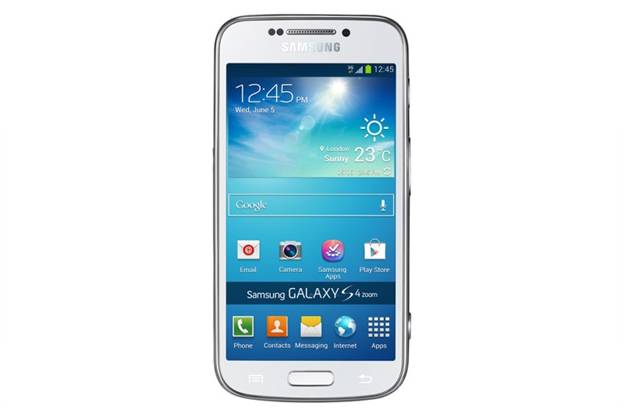 The Galaxy S4 zoom looks like a result of the teleportation accident occurred between smart camera and Galaxy S4 mini. They merged together and created this newly developed device. The chipset, in spite of being older than that of the mini, benchmarks good enough. The time is gone when you had to send all pictures taken in a year all together. Your relatives and friends had to wait a long time to see your enjoyable moments, but it's not the case with Galaxy S4 zoom. You can share your memories with the world as soon as you click them. In the past, people took a year to click a few dozen photos, now it can be done in a day or two. Credit goes to phone photography skills, which have been improving over time.
It may have some features which are lacking, but the combination of two gadgets in a single device is an advantage in itself. This combination means you do not have to carry two devices at the same, just grab Galaxy S4 zoom and roam around the world. Besides that, it's also cost saving as the cost incurred in buying two devices is reduced to just one. But the main concern on everyone's mind is how well the Galaxy S4 zoom performs both tasks.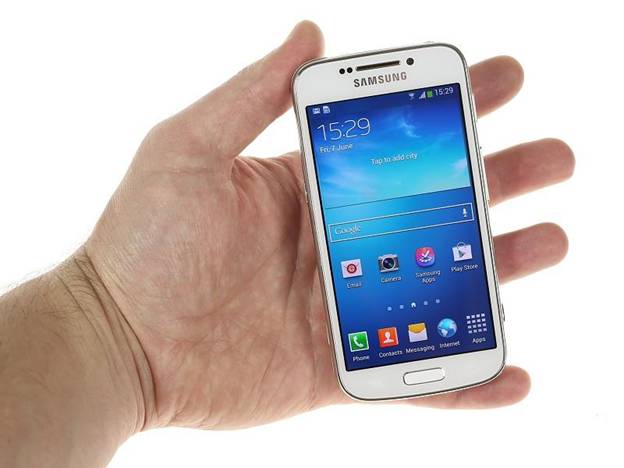 The standard contents that are provided in the new Samsung Galaxy S4 Zoom's recycled box include: a charger, a headset, a micro USB cable, and a guide to help you get started. Spin the S4 around 360 degrees and one's first impression of it revolves around its thickness. Similar to S4 mini, Galaxy S4 zoom also measures the width and height of 125.5 x 63.5 x 15.4mm. However, it's a goodbit thicker than S4 mini. The fact that it's thick must be ignored because a Smartphone offering a 10x zoom lens cannot be thinner than that. If one considers this factor important, it can be agreed that it isn't all that thick.
Besides its obvious features, the inspiration of combining both worlds is quite visible in its design. The Samsung Galaxy S4 zoom looks like Samsung camera from the back, and S4 mini from the front. If you ignore the back design, you will not be able to tell it's not S4 mini, until you notice the volume rocker on the right side. The back is completely identical to Galaxy Camera, but the company has moved a few things around. The design doesn't change the feature of this device, you will use it like you use S4 mini. Use the zoom like you do in S4 mini.
Author Bio:
This article is written by Mike, a Content Developer who loves writing on various technology and web based industries, with special expertise in Mobile Applications. He has been actively writing in Apps industry and has been followed by thousands of tech enthusiasts.